What To Send Someone In Rehab
Though having a friend or family member in drug or alcohol rehab is certainly difficult, the process of recovery from drug or alcohol addiction is even more difficult for the person who is going through it. So, sending gifts and messages of support to a loved one in early recovery can be a great way to keep a friends' or family member's spirits up.
Residential drug treatment facilities may even restrict patient's access to cell phones, so you may have to maintain contact with them through other means, which is where sending letters of support as well as sending gifts through a care package helps your loved one to feel more connected to you and to the outside world.
Rehab care packages can help remind the person you are sending a care package to that you still love and support them, and helping a friend or loved one to pack for rehab can also be highly appreciated during an otherwise difficult time.
What Someone Should Bring To A Rehab Facility
Obviously, someone should not forget to bring basic items they use in their day to day life with them to a rehab center. These include personal hygiene items, like body soap, toothpaste and toothbrush, deodorant, hairbrush, and other toiletries. They should also bring comfortable clothing for day to day wear, that should also not be overly revealing to ensure appropriateness in a treatment center setting.
Formal identification and health insurance card will also most likely be necessary for someone entering rehab. Depending on what other therapeutic activities are offered at the specific rehab facility, workout clothes or a water bottle for use during outdoor activities may also be a good choices to make sure you have in your patient's possession. Alternate methods of therapy may require specialized supplies or apparel, so you should check out the website of whatever treatment center your loved one is attending before sending them off to their new environment.
Recovery Care Package Ideas For Friends And Family Members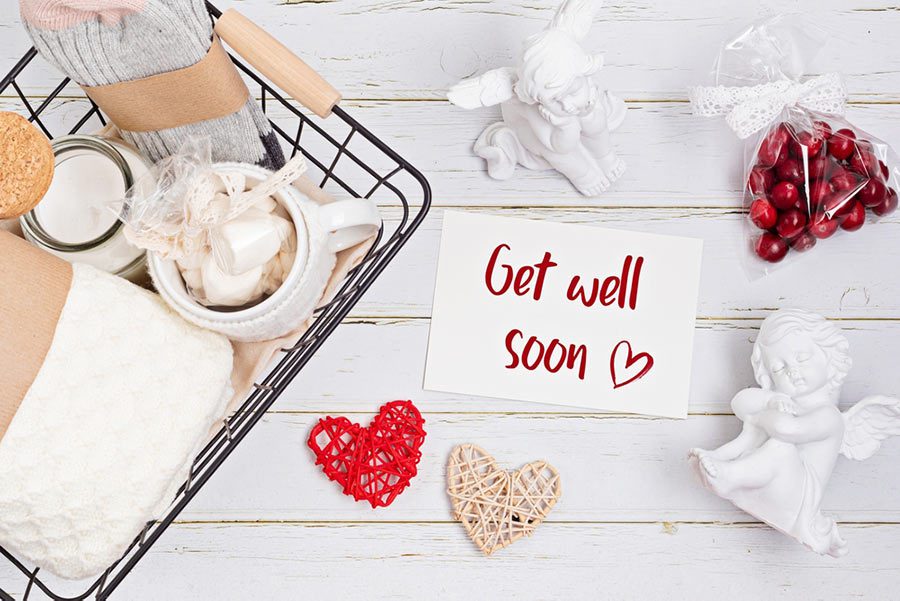 As far as less essential items that might make a good idea to include in a care package, self care is a great direction to go in. Fun activities your friend or loved one could do in their free time like sudoku puzzles, word puzzles, or adult coloring books could be a great way to brighten someone's day, as could something like a scented lotion or shampoo you know your loved one would enjoy. Decorative items featuring inspirational quotes might also be welcome gifts for someone in the early days of their recovery.
You can also rely on your personal knowledge of your loved one to think of ideas about what they might appreciate, such as books by one of their favorite authors, favorite snacks or candy, or something with sentimental value that they may have left behind, like a favorite t shirt, book, or even stuffed animal.
Some more practical gift ideas for a loved one in treatment include additional apparel, especially if someone is traveling to a climate they may not be used to. You should also keep in mind that not everyone in treatment will have a large amount of space in their treatment center accommodations, so you may want to keep your care package small, or find ways to give a meaningful gift while still being somewhat minimalist space wise.
For instance, a digital picture frame could make a great gift as it can include many photos without taking up as much space as a bulkier photo album. If you happen to have personal experience with addiction, a letter revealing those experiences as well as expressing support could be a welcome personal touch to add to a care package.
Restrictions At Most Rehab Facilities And Other Items You May Want To Avoid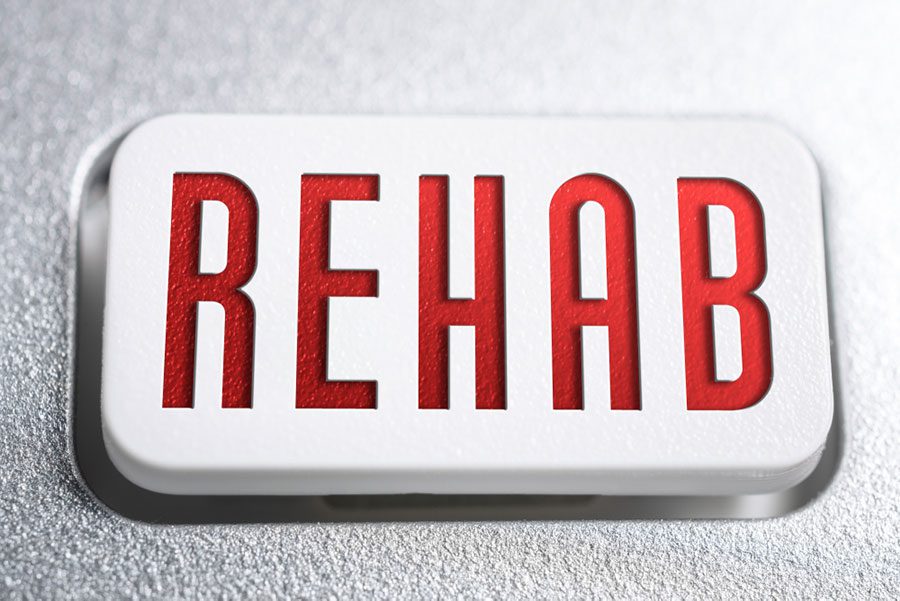 Rules dictating what is and is not permitted can vary across facilities, so if there's anything you're unsure about, checking with a staff member before sending something could be a good bet. Across the substance abuse field, any and all drug related items will be prohibited at rehab for obvious reasons, as might any object that could theoretically be used for self harm.
Less obviously, you'll also want to avoid anything that might trigger thoughts of the life events they are missing out on while in rehab, or could trigger negative thoughts of their past substance abuse. Thus, books or personal photos that romanticize drug and alcohol use should definitely be avoided, while inspirational or spiritual reading material would be a better bet.
You should also note that your package will likely be searched by a staff member before it reaches your loved one to ensure that it is in compliance with the specific rules of the treatment center, so you may not want to send your loved one in recovery anything embarrassingly personal even if it is not technically prohibited.
Using The Marchman Act To Force A Loved One Into An Addiction Treatment Center
If a close friend or loved one is currently struggling with addiction but is unwilling to consider recovery, you may want to consider using the Marchman Act. Advanced substance abuse can interfere with an addict's thinking to the extent that they may not be able to think rationally about their need for treatment, which is when a substance use disorder counselor may be able to step in and get them to consider recovery.
It's only if this lesser intervention does not prove helpful that a measure as drastic as the Marchman Act may be warranted. To learn more about the rules of the Marchman Act, our intervention services, and helping people understand the dangers of their addiction, contact us anytime at 833-955-1007 or online anytime here.