Differences Between the Baker Act and Marchman Act
While the Baker Act and Marchman Act can both be used to involuntarily commit individuals to treatment while they are in the midst of a mental health crisis, there are significant differences between the two acts and how each should be used.
To explain the contrast between the Baker Act and Marchman Act, we will explore, in depth, how each of these acts can be used to protect someone who is struggling with a serious mental health issue from substantial harm. The following criteria should help give you an idea of which act may be more effective when it comes to getting your loved one into the appropriate form of treatment.
Using The Baker Act To Help A Loved One With Mental Illness
The Baker Act is a Florida law that allows an individual to be held for up to 72 hours for an involuntary assessment if his or her mental illness poses a real and present threat of serious bodily harm to the individual themselves or to others. Such harm often involves the threat of suicide, or of such neglect to his or her well being that person's ability to make a rational decision about their need for care must be called into question.
Generally, the Baker Act can only be initiated by a qualified professional. This could include a law enforcement officer, psychiatric nurses, or other behavioral health professionals who are familiar with the patient and the risk of physical harm that their mental health issue poses.
One may also technically use the Baker Act to directly petition for involuntary assessment to the court themselves, but this is done far more rarely. So, if you are concerned about someone who refuses to seek treatment or to agree to a voluntary examination, your best bet may be to call emergency services so that the law enforcement professional called to the scene can determine if a Baker Act is necessary.
If it is, and if the court can determine that the patient meets Baker Act criteria, the person will then undergo involuntary assessment, during which a mental health examination will be conducted by two different qualified professionals. If those professionals agree that the person is likely to cause harm to themselves or others, they will then recommend treatment.
The patient will then have another opportunity to agree to voluntary treatment. But, if they remain defiant, the court may enact an ex parte order forcing them into treatment if their refusal poses a clear threat to themselves or others. Court ordered treatment can be inpatient or outpatient, and can last until the person is determined to no longer be in danger.
Using The Marchman Act To Help A Loved One Struggling With Substance Abuse
The Marchman Act is a Florida law that allows for involuntary assessment and, potentially, involuntary treatment of a severely substance impaired person who has refused voluntary examination and/or voluntary treatment. Spouses and family members or law enforcement or mental health professionals may petition the court using the Marchman Act, in which case only a singular filer would be necessary. However, three people who have no specific relationship to the person but have direct personal knowledge of the person's substance abuse may also jointly file a Marchman Act petition.
Once the loved one or professional can petition the court, the judge will then set a hearing to take place in the next ten days, unless an ex parte or emergency order is deemed necessary to request examination sooner. At the hearing, those who filed the petition for involuntary assessment will testify to the degree to which their substance abuse impaired loved one is incapacitated. For instance, they may describe how recent behavior like extreme self neglect points to a dangerous lack of self control.
If the judge rules that the person meets the criteria for involuntary assessment, the person can be taken into custody and taken to a licensed service provider equipped to handle Marchman Act patients. After an involuntary examination by this licensed service provider, which should be conducted by at least two mental health professionals, the person may be released if professionals determine that their drug use does not qualify them for involuntary services.
If the person does meet the criteria for involuntary treatment based on their initial assessment, they will first be given the opportunity to agree to substance abuse services voluntarily. If they do not, the administrator of the facility must file a new petition for involuntary services, which will result in another hearing. One of the mental health professionals who conducted the involuntary examination must testify at this hearing, though both sides can still call any other family member or loved one that they want as a witness.
If the judge finds that the person does meet the Marchman Act criteria for involuntary substance abuse treatment, and determines that a less restrictive form of treatment has a substantial likelihood being unable to help the person, the court may then order the person into treatment for a maximum of ninety days, with one potential ninety day renewal.
The Connection Between Mental Health Issues And Substance Abuse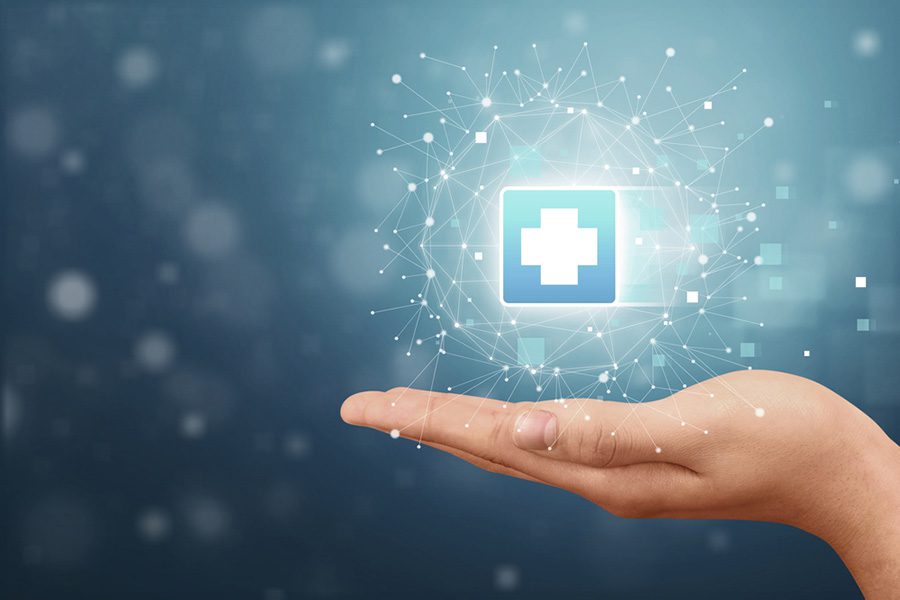 The reason that the Baker Act and Marchman Act can sometimes both be applicable to certain situations is because drug addiction, also known as substance use disorder, is technically classified as a mental health disorder.
Thus, Florida citizens may be able to petition for involuntary assessment using either act for a person who is suffering from substance abuse impairment, and even someone initially court ordered to receive treatment under the Baker Act could theoretically be ordered to complete specialized substance abuse treatment if substance use appears to be their primary problem.
And, since mental health issues are known to be highly correlated with addiction, it is highly possible that a person who is in crisis due to their addiction may also be mentally ill. Fortunately, mental health services are also usually offered during addiction treatment, so a person who is ruled unable to exercise self control due to their addiction by the court under the Marchman Act and ultimately enters treatment will likely see their overall mental health improve as well.
However, while the Baker Act can be used on a person suffering from addiction, it does not work the other way around: you cannot use the Marchman Act in court to request examination or treatment for someone who is mentally ill but who is not abusing substances.
To learn more about the Marchman Act, the Baker Act, and which one might be applicable to your loved one, you can review these resources or call our hotline any time at 833-497-3808. We also offer such services as professional intervention counseling, and can help your family to file a Marchman Act petition if your loved one remains unwilling to consider treatment despite our best efforts.
If your loved one is currently struggling with addiction and you believe that they may qualify for involuntary examination under the Marchman Act in the near future, we can guide you through every step of the process, from your initial petition to your court hearing.
We can also assist you in finding a rehab center or private practitioner where your loved one can attend treatment if the intervention or petition is successful. To learn more about this or our other services, feel free to contact us anytime here.